TRANSFORM YOUR SMARTPHONE INTO AN INTELLIGENT DISPLAY & DATA LOGGER!
Take advantage of a dual-way Real-Time live Telemetry and Data Sharing.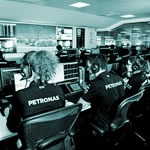 At Mercedes AMG Petronas F1 headquarter at Brackley UK, on race weekends, engineering team are linked in real time to the team's mobile trackside race-control centre anywhere in the world.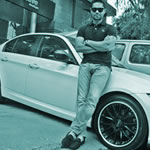 Test the technology of the future today, our official testers will get I-LAPS with a price reduction of more than 70%!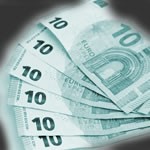 Save your Money!
Our Intelligent System is SMART and COST effective, your powerful Smartphone is the core of your car's or motorcycle's dashboard; so, why don't SAVE your money?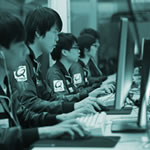 Web Cloud Telemetry
The I-LAPS real-time Web App gives you easy to understand explanations on where you are losing and gaining time and advice on how you can improve your driving
In order to participate in the I-LAPS testing programme, secure your spot today and enjoy our Sigma Dashboard at an incredible kick-ass price 70% off!
- Nico Rosberg,
Formula 1 2016 World Champion
WHY OUR TECHNOLOGY IS THE FUTURE?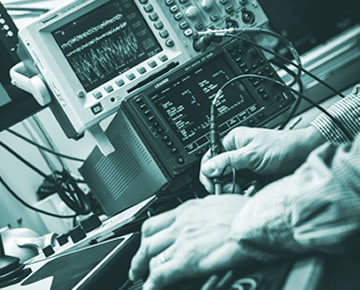 Wireless Technology
Innovative expansion Radio Frequency Modules: Wireless connection to the Car's/Bike's ECU link (engine control unit) – Wireless Telemetry sensors HUB – Wireless magnetic transit chip (karting) – Plug & Play Smart Sensors – Wireless Action Cameras – Wireless Infra-red Tyre Temp and Pressure Sensors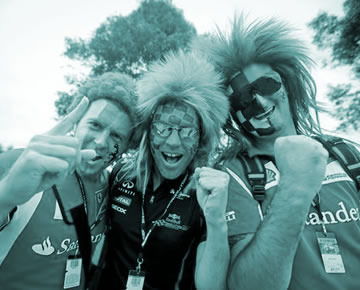 Share it!
You will edit your dedicate space at www.I-LAPS.com/YourName the first Sport's Social Network and share your best performances, set up challenges, pull up records with friends in real-time for bragging rights, or with your fan community to help others understand how you deliver a terrific lap time with I-LAPS!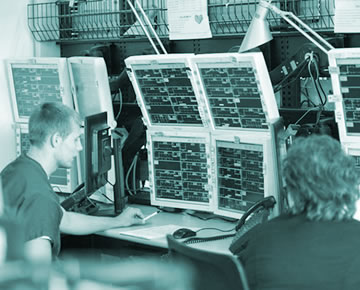 Cloud based Web Telemetry
No need to install a software, you will access the Telemetry Data Live over the Internet Cloud from ANY device (PC- Mac – Smartphone) from Anywhere in the World. With I-LAPS a telemetry engineer can do its job even at his home, the F1 teams have saved millions of $, thanks to the remote real-time telemetry!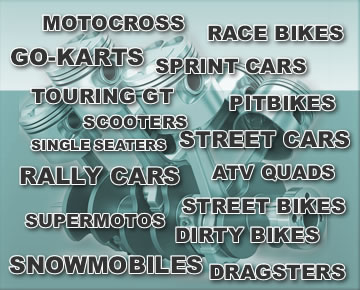 Customized Mobile Apps
Customized Mobile Apps for any kind of Motor Sport specialty. Your Android or iOS Apple App will be automatically upgraded from the Internet where a new feature is available. Thanks an intuitive drag & drop interface, you are able to set-up your perfect bespoke dashboard display!
Artificial Intelligence and Data Analytics
I-LAPS intelligent computing will be able to help you make a perfect trim of your vehicle, suggest the perfect corner line, improve the performances in any sector of a circuit track, easy compare the telemetry data of team drivers.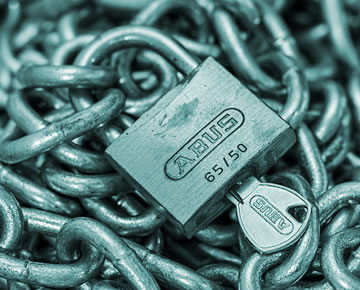 Maximum Security
All wireless transmitted data are encrypted with proprietary algorithms to prevent data leakage to other teams. Any data are shared over the Internet with a multilevel Privacy settings:
Who can see that..? Only me / my Team / my Friends / my Fans
People Participating the Test Program
Price Discount for Approved Testers
WE ARE LOOKING FOR 1000 TESTERS!
Please fill out the form and you will notified when the Testing Program starts.
Secure your spot today and enjoy our SIGMA Intelligent Dashboard at an incredible -70% off price!
You will also receive a 50% off voucher to spent in future product expansion modules.
We respect your privacy. We will NEVER sell, rent or share your email address!
Our Mission is to Improve your Performances
I-LAPS™ is the world's first and only Professional Telemetry System based on Smartphones designed to provide the most accurate telemetry possible and coach you based on your performance.
I-LAPS founders are among the world's top tier hardware engineers, software designers and motor sports enthusiasts.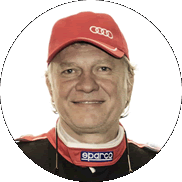 Stefano Brozzoni
CEO
I am incredibly proud of the inventiveness, ingenuity, skill and dedication of my team. In particular, their commitment to delivering an exceptional product goes above and beyond.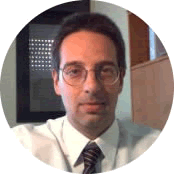 Paolo Mosconi
CTO
I have a significant experience in Internet-Of-Things technology and Innovative mobile applications, manage the I-LAPS project is a fantastic and exciting experience.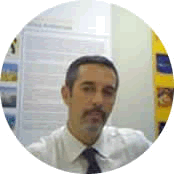 Mario De Duro
COO
I-LAPS provides a unified communication and collaboration solution to encourage a closer working relationship between the driver and the telemetry racing team.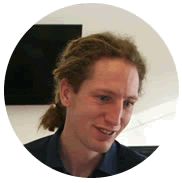 Jon Reece
System Architect
Is an exciting opportunity to work in a growing company currently developing new technology, I'm proud of playing a role in bringing I-LAPS one of the most innovative start-up.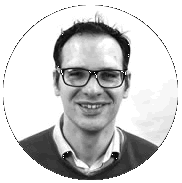 Neil Clarke
Software Engineer
I'm a skilled software engineer with a history in automotive engineering and user interface design. My personal challenge is to make everything work right first time, in contrast to my other love of problem solving.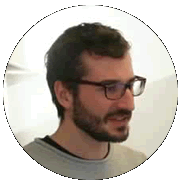 Nicola Gallazzi
Senior Android and Java developer
Software Engineer with a keen interest in Mobile Application Development, willingness to achieve new technologies. I enjoy doing this in an environment that encourages collaboration, openness, and innovation and have found I-LAPS to be the right place for all of this.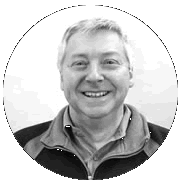 Trevor Danaford
Hardware Engineer
Trevor is a hardware and software designer of repute, with many consumer and bespoke projects under his belt. I love to understand how people solve problems and tries to create more elegant solutions.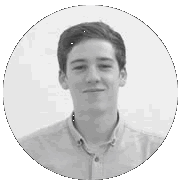 Connor Lascelles
Product Designer
Listening to the engineers speak in fluent technical language is like music to my ears. It is inspiring to be so close to that level of intelligence. They are all so passionate about their work and luckily for me they are more than happy to put up with my eager questioning.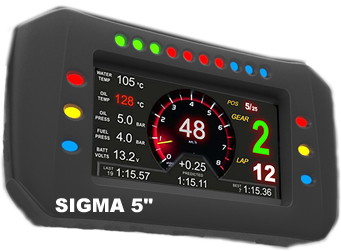 Intelligent Hardware
I-LAPS is a Pro race & road dashboard, not a smartphone gadget
All dashboard and data loggers are able to take information from the Telemetry Sensor, Only I-LAPS works in smart synergy with Your mobile phone.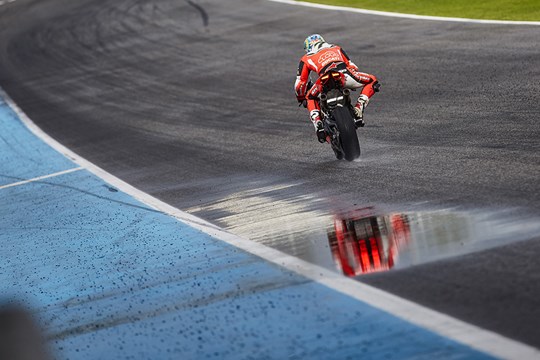 Continuous Temperature + Humidity Monitoring
The current weather conditions on track are important to know. The weather sensor into the dash (thermometer, barometer and hygrometer) shows you all available information in a single location. Those information are also paired at your test day data in order to compare the performance with a similar weather condition test.
The weather date is also very useful to calibrate their carburetor for 2 strokes engines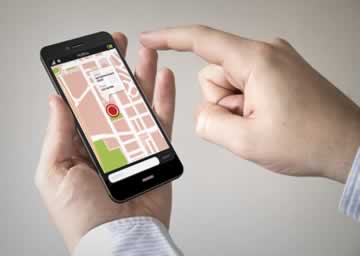 Do you know?
The onboard equipped GPS in Mobile Phones typically have a refresh rate of 1Hz (it get the position every 1 second) and in normal conditions, the horizontal accuracy is roughly 20 meters!
Our high-performance multi-satellite GNSS receiver positioning module to provide a faster position update than the phone is capable of (up to 50 times per second), and an accuracy better than +/- 1 meter (this will be dependent on satellite acquisition).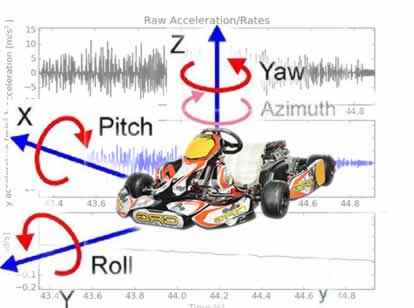 Onboard Inertial Measurement Units
Our onboard Inertial Measurement Units (IMU) is a system that measures linear and angular motion with a triad of gyroscopes and triad of accelerometers at 9 axis. This sophisticated electronic sensor provides highly accurate measurements of pitch, roll, and yaw rate as well as x, y, z acceleration via three accelerometers. Used in conjunction with GPS to produce pitch and roll angle accurate to 0.06˚ (RMS) as well as smoother velocity data. That will assist in defining the optimal setup of the vehicle and fine-tuning the rider's performance.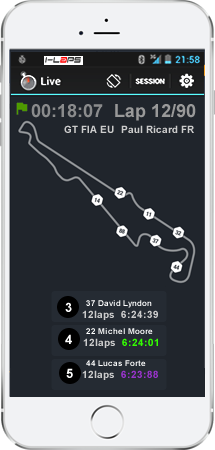 You can scroll through the dashboards with the finger swipe gesture allowing you to change dashboard easily.
I-LAPS software includes the ability to display the position of your vehicle on the track in real time (and all other drivers using I-Laps on the track). The track map uses a background image to display the map, with overlays for the vehicle and sectors.
The software includes a number of racing tracks, if you want your preferred track added just ask or import it with our utility
Dashboard can display you the lap counter, an highly accurate lap and sector calculated from GPS data or from the optional magnetic transit chip (karting), your speed, your engaged gear and any available analogue measurements such as water/oil temps, fuel pressure, tyres pressure/temp* etc.
I-LAPS app can also make an estimation of the amount of laps you can do before fuel is your downfall*
About the lap counter, the dashboard can display:
Current lap – Last Lap – Best Lap time
Live Delta time Gap, based on your physical position, updated at 250ms intervals, comparing your current lap with the session best time.
Theoretical best time, the best sectors rolled into a theoretical best based on your past performance.
*require module Wireless Hub or ECU connector


The Web Cloud application is a program that is aimed at improving the most important part of the racing vehicle –

you the driver!
Because is a Cloud based web application, you don't need install software, with any kind of device (PC –Mac – Tablet – Smartphone) you are able to connect the I-Laps Cloud server at http://realtime.I-Laps.com and access the Telemetry data.
The I-LAPS real-time Web App gives you easy to understand explanations on where you are losing and gaining time and advice on how you can improve your driving.
Analyze and examine your laps is essential to becoming a faster driver, and getting you into the winners circle more often!
Laps can be played back in real time, with your position displayed on the track map as you progress round the lap. This is important for determining how to approach the turns. It can also display a throttle and brake overlay so you can see your throttle and brake usage around the track
Race against the Ghost!
The ghosts in I-LAPS are ideally suited for comparing your race line with the (ideal) race line of the ghost driver.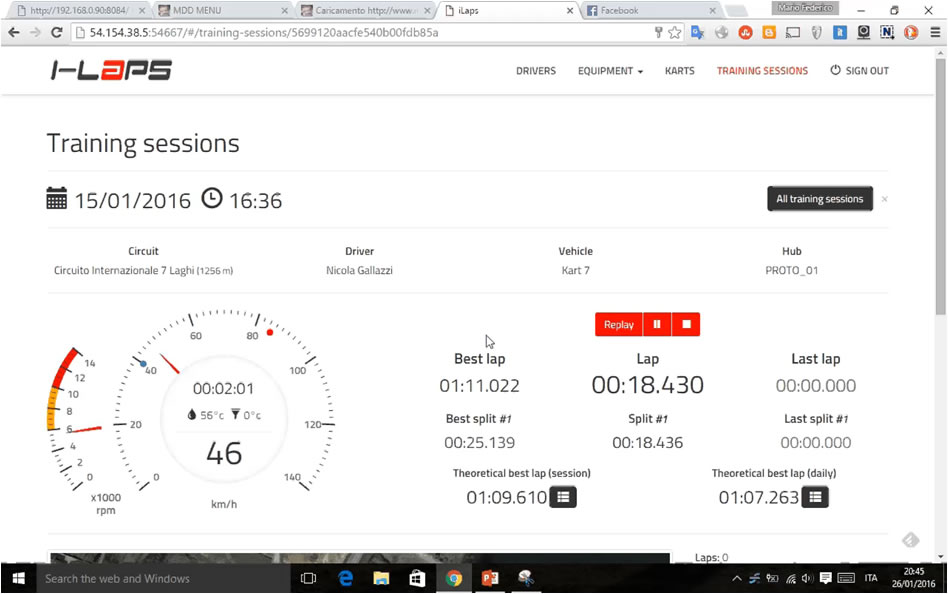 You can pan / zoom in on any section of the lap or highlight a specific section of the trace you would like to view in more detail.
You can overlay chosen laps (made by you or other team mate drivers) for comparative analysis.
Telemetry Lap Replay: allows you to select any saved telemetry file for the current vehicle and track combination. Once your lap has been selected you can then synchronize the replay to place your vehicle at the beginning of the appropriate lap and review the course for a deep analysis.
Telemetry Analysis Screen: The analysis screen lets you play a lap in real time, simultaneously viewing the replay and the telemetry. A friction circle is also included, showing lateral and longitudinal g-forces. Finally the current gear, speed, RPM, throttle and brake application are displayed.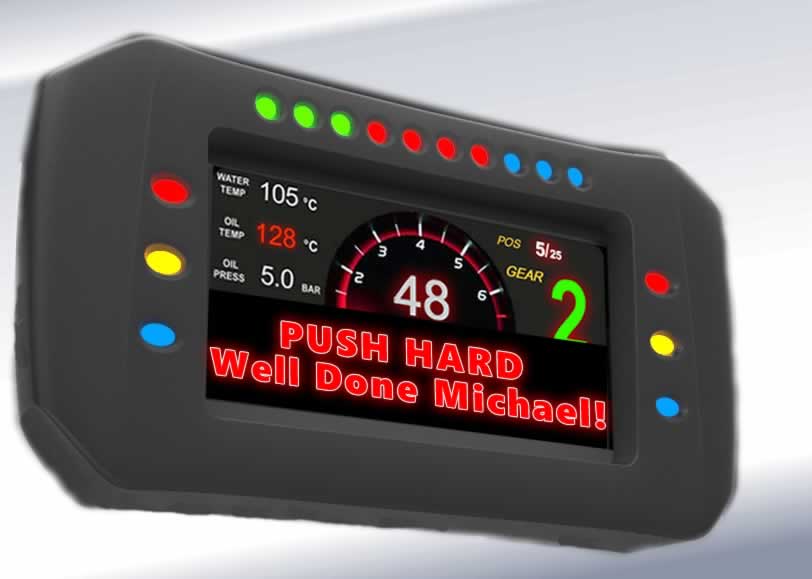 Team Management
Team could decide to send to the driver
real-time messages
that will be displayed on the Dashboard. Send a message from the Team Management section is easy
like send a TEXT SMS
. Here some examples:
"Push hard, well done!", "Pit Stop Next lap", "Temp Water Warning", "CompetitorX-Y-Z at pit, push now!", "Safety car out next lap", "Number laps remaining", "Brake harder corner 5", "Overtake him!", "Be Patient.."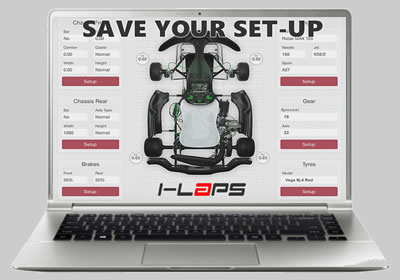 Garage Management
Define how the gauges scaling is displayed for each vehicle. Define the optimal temperature ranges for tyres, brakes, oil and water gauges. Define where the RPM start point is.
Enables you to register your specific tuning setup and preferences for every session. After completing your session you can enter your results and save the data, next time, you can change some of your settings and see how it affects your performance, you'll never have to start from scratch again!
Which feature/characteristic of I-LAPS are you most interested in?